Order Anura
Frogs and Toads
---
Click on the Map for an Enlarged View
Gastrophryne carolinensis (Holbrook) - Eastern Narrowmouth Toad
Click Here for an Updated Distribution Map, Bibliographical Information on Reports of New County Records, and Other Data That Have Appeared Since the Atlas Was Published in 1996.

Description: Gastrophryne carolinensis is a small stocky anuran, with a small head and distinctly pointed snout. Adult head-body lengths range from 2.2 to 3.2 cm. Legs are short, and there is no webbing between toes. Skin is smooth and dorsal ground color may be gray, brown, or rust. Broad, light dorsolateral stripes are usually present.
Distribution and Habitat: Gastrophryne carolinensis is widespread in Tennessee, but is apparently absent at high elevations of the Blue Ridge Mountains. Martof et al. (1980) and Nelson (1972) provide distribution maps that show G. carolinensis absent from most of the Blue Ridge Mountains in Virginia, North Carolina, Tennessee, and Georgia. Available records for Tennessee indicate the species occurs as high as 549 m in Cades Cove in Great Smoky Mountains National Park (Huheey and Stupka, 1967). This burrowing species is found near reservoirs, ponds, drainage ditches, and sloughs.
Taxonomy: According to Nelson (1972), no subspecies are recognized.
---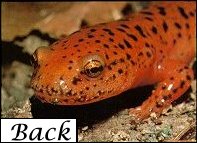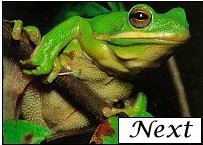 ---
APSU Homepage | APSU Department of Biology | APSU Center for Field Biology
This document was adapted to the WWW by Rusty Smith and Carol Mayo.