Front Page:
Three species of Tennessee amphibians
[photos copyright 1995, Robert and Andrea English, LEAPS].

Hyla cinerea, Green Treefrog
Pseudotriton ruber, Red Salamander
Rana areolata,Crawfish Frog

Back Page:
Scenes from the Grand Divisions of Tennessee.

West - Reelfoot Lake [B. Eugene Wofford photo]
Middle - Cedar Glade near Lebanon [Carol and Jerry Baskin photo]
- Cumberland River from McMinn's Bluff near Nashville [Edward W. Chester photo]
East - Great Smoky Mountains [Murray Evans photo]

Copyright 1996 by Austin Peay State University

First Published 1996 by The Center for Field Biology,
Austin Peay State University, Clarksville, Tennessee 37044

Library of Congress Catalog Card Number: 96-085311

ISBN 1-880617-05-6

Printed by R and S Printing Service Inc., Nashville, TN

Austin Peay State University is an equal opportunity employer
committed to the education of a non-racially identifiable student body.
AP-220/5/96/R and S Printing/Nashville/1M
---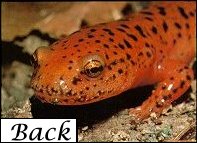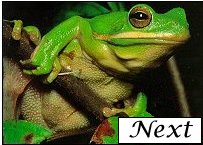 ---
APSU Homepage | APSU Department of Biology | APSU Center for Field Biology
This document was adapted to the WWW by Rusty Smith and Carol Mayo.